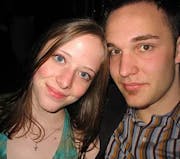 "My wife and I would absolutely recommend Bill (Herspiegel) to anyone looking to buy or sell a home. Bill recently helped us not only sell our existing home, but helped us find our dream home as well.
Throughout the process Bill made constant effort to keep us updated. He made us feel as if we were his only clients and he made himself available via email, text and in person.
Bill was always willing to try new things to sell our home and had no issues with hosting two open houses. When it came time to sell he made the transaction pain free and easy and when it came to buying he made it fun!
You will not regret your decision to work with Bill and CIR realty."
– Nolan and Pam Guenther
---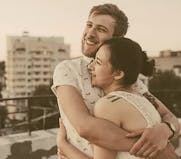 "It's been just over a month since we moved into our first place in Calgary, thanks in great part to the efforts of Bill Herspiegel. Bill is an exceptional realtor, who helped us navigate the waters of home buying with a wealth of personal and professional expertise. Bill's personal knowledge of Calgary is incomparable.
Bill is a Calgarian, born and bred, and his knowledge of communities and neighbourhoods was exactly what we needed. He listened carefully to our list of needs and wants and helped us find a home that proved better than we could have hoped for. Bill has a great eye for properties, and was very considerate of our family and budgetary needs – all of the details that makes for a great sale. He really invested in us, and we were thankful for his attention and care.
Bill's professional knowledge helped us understand the Calgary housing market and helped us find all of the specialists we would need for a successful closing. From mortgage consultation to the legal fees, Bill put us in touch with individuals with high standards of customer service and care. He helped us through our closing, and checked with us a few weeks into our home to see if we were in need of any further assistance. This is going above and beyond the call of duty.
I thoroughly recommend the services of Bill Herspiegel to the community, especially to those who are unfamiliar with the communities of Calgary and could benefit from his unique expertise. We will absolutely be using his services again in the future. Thanks Bill!"
– Maria and Kurt
---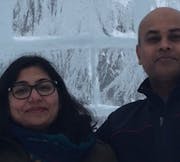 "We being new immigrants from the other part of the world; 12hrs time difference was not only the challenge for us. We were kind of learning and digesting lot of new happenings with all anticipated shocks which newcomers normally face… along with adding on by hearing all the bad experiences shared by the friends. We decided to move quickly out from the rental to the own house but the fear was, how to proceed since have no idea about the market, legal requirements, mortgage, approaching the seller and what would be the role of realtor in the deal about whom everyone is kind of having fear & looking for comfort to trust.
Believe me, with all those fears in mind and lot of questions, I google houses on sale in an area which we like most and select one house and called Mr. Bill (William Herspiegel) directly and had a great experience. He did not push us into home nor did he push us away from home, instead he shared all other possible options along with recent buying activities in the area. He is always very open and positive to all our questions (some time could be stupid question from us) which bring lot of comfort level to our own decisions with great impact upon removing all the negative feedbacks we heard from the friends. Wherever we were unsure, or stuck; Bill always gave us big picture along with his personal/professional opinion – not only his part of the profession, he advised very comprehensive solution for all other stakeholders involved in buying the house along with providing few best people contact details to have discussion in order to have smooth and the best services especially where we have even not had pre-approval of our mortgage from the bank.
After going through whole process, we appreciate the saying that "Honesty is the best policy"
We can talk a lot about our experience but we can share that Bill is the best person with whom we met during very critical decision of our life and we feel lucky that God linked us with Mr. Bill. Although purchasing a home is a business transaction, but our experience with Bill developed very friendship. I think he is the best out there and would recommend him to everyone I know. That not the ends of it, If I am going to sell my house and buying another investing property, Bill will be my first choice again.
Thanks Bill for being so helpful &Transparent!"
– Rashid & Bushra
---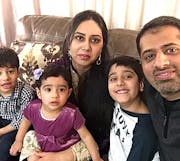 "Being first time home buyers and new comers in Canada, we were a little intimidated at first. Luckily we found William Bill Herspiegel which made the process much easier than we had been anticipating.
Any questions we had were answered efficiently and quickly. Me and my family are very happy with our first home and couldn't have been more pleased with the services which he provided us.
We are really thank you for the time and effort you spent with us, making our first experience as easy as it was! I absolutely recommend William Bill Herspiegel to anyone and would not hesitate to use him again for ourselves."
– Muhammad Tahir
---

"I met Bill sometime in 2015 at a open house he was hosting in Bridgeland, right from the first time he struck me as someone who is professional, friendly and knowledgeable when it come to real-estate.
From there on we kept in regular contact and became good friends.
After sitting on the fence for almost a year I decided to get serious with my search and contacted Bill to help with the process.
The service he provided as my realtor was excellent and advised me with different options I was looking at patiently even though I changed my mind a few times.
Finally, when I picked a property to buy he was involved in every step in advising and guiding me from start to finish.
I would gladly recommend his service to any one and can guarantee you won't be disappointed. Bill truly provides Great Personal Service"
​– John Paul
---
"We where introduce to Bill by a mutual friend and he helped us find a business and helped us negotiate the deal and close on it.
After settling into the business, Bill helped us find a lot with a builder that is allowing us to build a home and design it the way we want it.
Bill is not just a great realtor we feel we have gained good friend.
Thank You for everything!"
– Dave & Heather Bowker